Carbondale New School
Serving Southern Illinois since 1974
The mind is a fire to be kindled, not a vessel to be filled
PreK & Kindergartern
The cure for boredom is curiosity. There is no cure for curiosity.
--Dorothy Parker
About Laura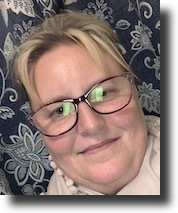 Laura Silva was raised in both northern and southern Illinois. She attended Murphysboro High School and then returned to northern Illinois for her bachelor's degree in Elementary Education in 1989. After teaching kindergarten in Racine, WI for three years she returned to Carbondale and earned her master's degree in Linguistics and an endorsement in Early Childhood Education. After the birth of her son, Miguel, she returned to teaching with Carbondale Elementary School District 95 where she helped them begin the Two-Way Immersion Program. She has taught in the public school system for 16 years. For the 2020-21 school year, she begins with Carbondale New School as the Lead Teacher in the PreK-K classroom.
Laura's Philosophy of Teaching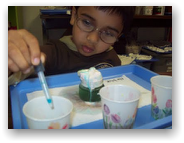 I believe teaching is learning. When I learn about your child; what she thinks and feels and is interested in, I become the best teacher I can be for your child. When I learn from my colleagues, from scholars, and from others' best practices, I become an expert in my field. Some things I have learned at this point in my career: Children need to know that you love them before they can really learn from you. The learning environment should be filled with interest and objects created by and for the children. Being kind is more important than being right.
Contact
Email Laura at: laura@carbondalenewschool.com